A warm pair of fingerless mittens with a textured fan pattern, reminiscent of the spats an abbreviation of "spatterdashes" men wore to cover the tops of their shoes. A touch of Victorian-inspired feather and fan makes these very feminine. The mittens are knitted flat, and wrapped around the hand. The overlap provides an extra layer underneath the textured flap, preventing the cold autumn winds to blow through the eyelets, and making these mittens especially warm and cozy.There are 3 sizes. Additionally the structure makes these mittens ultra-flexible in sizing, so that they provide the perfect fit for everybody!
They are perfect for any knitter who prefers flat knitting, or who is new to knitting in the round, since it's almost entirely knitted flat.
You can show off any of your favorite fingering weight yarns: a solid color yarn will show off the texture of the fan pattern really well, while a variegated yarn will produce a lovely contrast between the upwards knitted mitten body and the sideways knitted flap. Decorate the mitts with a row of your prettiest buttons, and enjoy wearing them throughout autumn and winter too!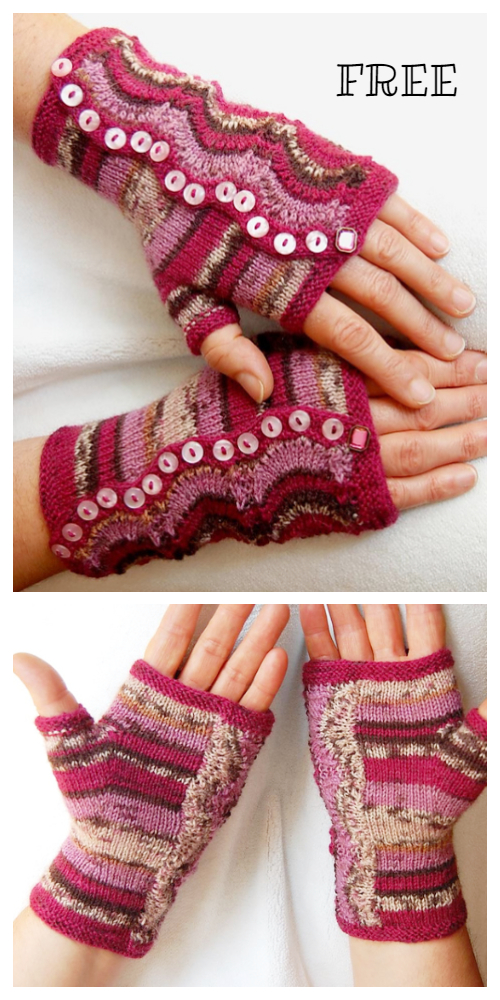 Click the link below for the FREE knitting pattern: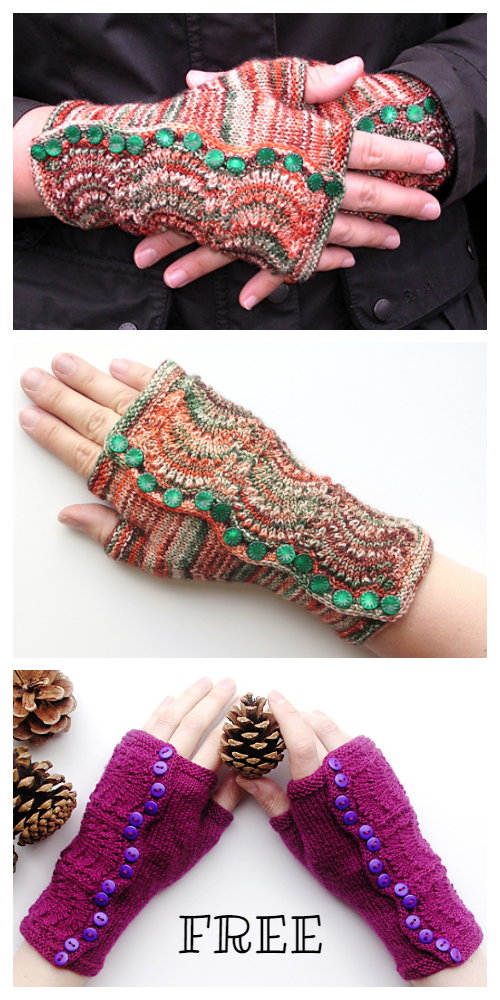 Click the link below for the FREE knitting pattern: