Hi, 2020! A special gift for you all. These Nestled Leaf Pod are hard to put down. Both in the sense that they're hard to stop knitting (each leaf or cape only takes a few dozen yards of yarn and a few hours to knit, so it's really easy to think 'I'll just make one more'), and in the sense that they're hard to stop holding once you've knit a few. They really are more charming than they have any right to be!
They're not at all hard, just stockinette or ribbing with a little bit of shaping to make them dangerously cute. And if you're worried about knitting something so tiny, don't be. The pattern has pages of step-by-step photos that walk you through the whole thing and show you exactly how it all goes together. This isn't hard knitting!
The leaves starts with the stem, then increase out to make a pouch, then swirl up to make the adorable little point. It's all one piece, no seams, and no fiddly finishing at the end (I mean you do have to weave in your ends, but there are only two of them, which is about the best you can hope for). You've got two different options for sizes, and you can make your leaf ribbed or stockinette.
The capes start with the hood then widen out to frame the face and swoop down to wrap up your little friend. Tie it on with a bit of ribbon or a scrap of yarn when you're done. Once again, it's all one piece, no seams, no fiddly finishing. You've got three different cape shapes to pick from, and several different choices for just what you do with the point of the hood.
You may love: Knit Hedgehog Free Knitting Patterns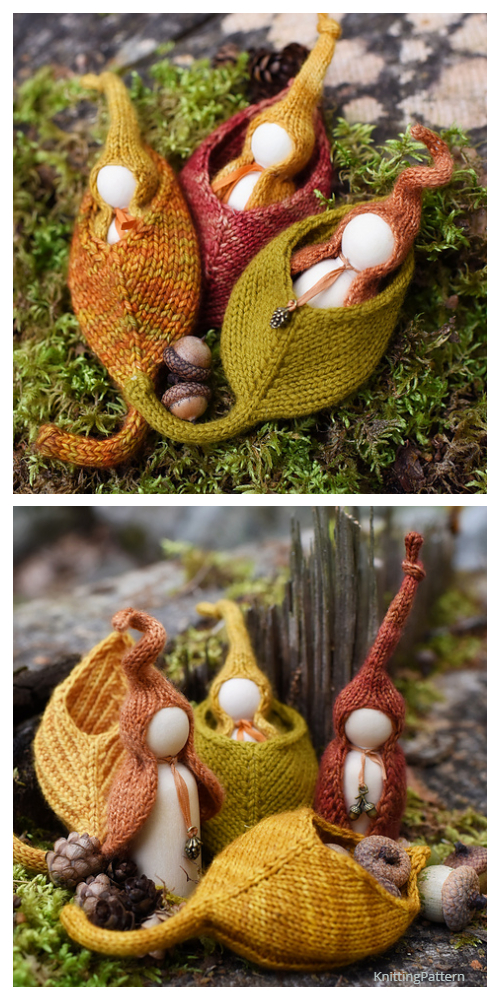 Click the link below for the FREE knitting pattern: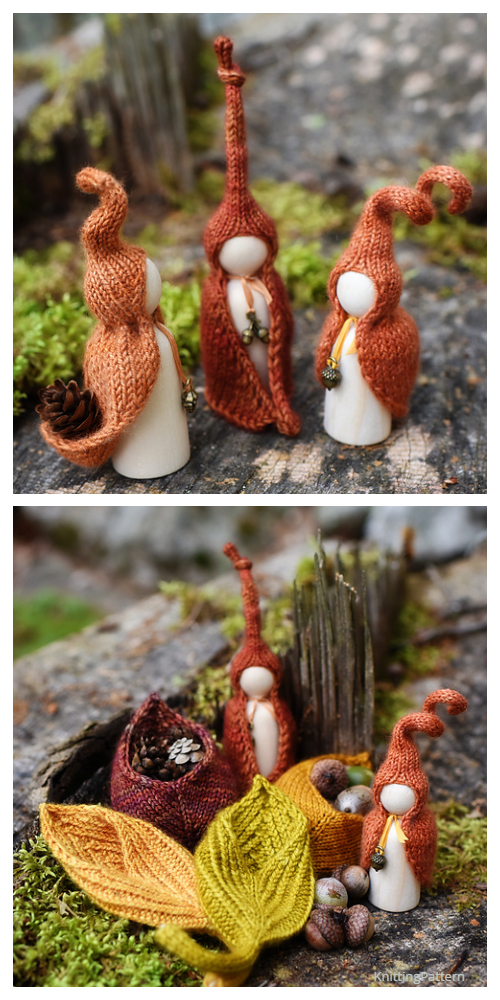 Click the link below for the FREE knitting pattern: