Knit an easy Two Needle Slippers that will keep your toes warm and cozy in any season and weather condition. These slippers is also one piece knitting pattern, comfy enough to wear around the house all day long and stylish enough to accessorize any outfit. These slippers have been around in one form or another for decades, and there is a reason why – they are fast and it takes an hour per slipper! It uses less than a skein, worked on 2 straight needles (no double points needed), and they fit any size foot.
You may love: Easy Old Fashioned Slippers Free Knitting Patterns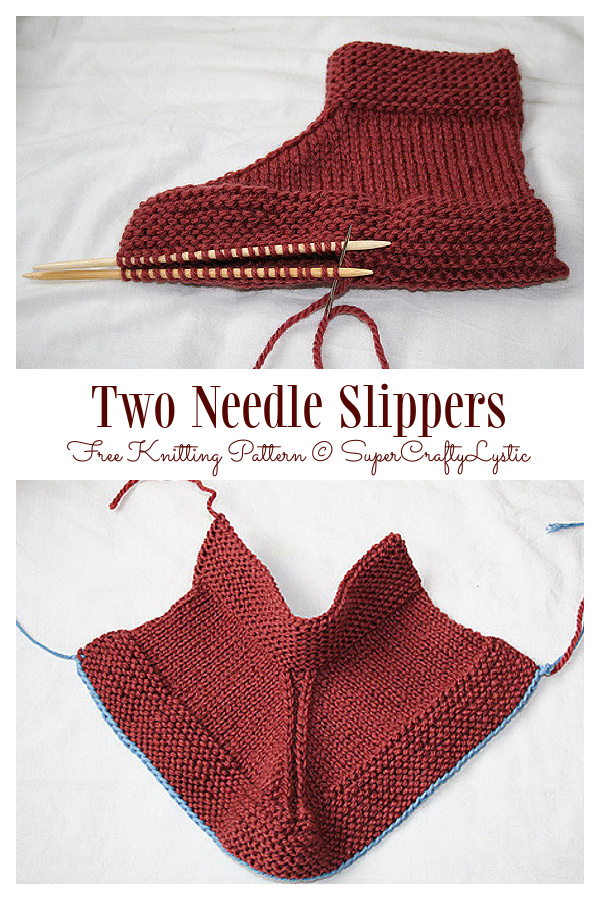 Click the link below for the FREE knitting pattern(IMAGE):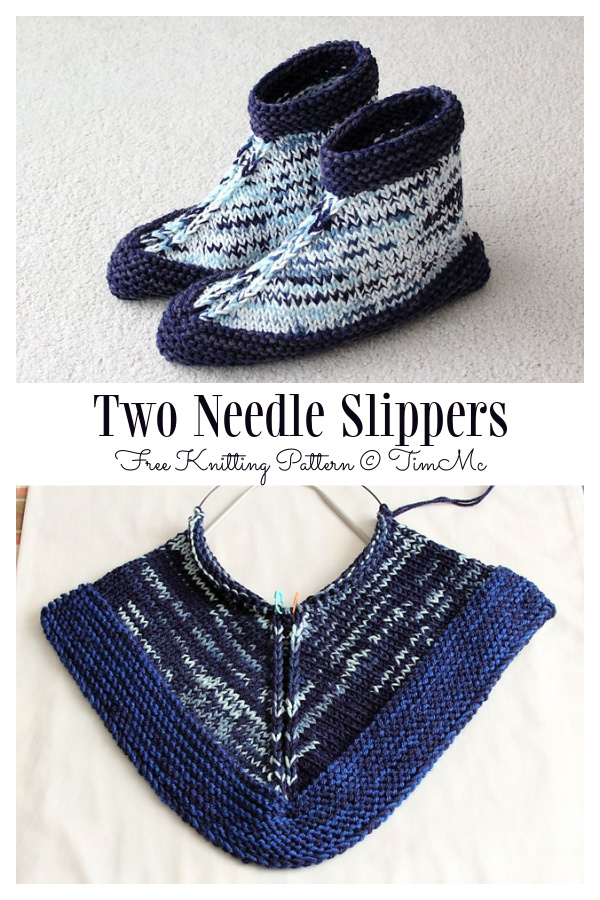 Click the link below for the FREE knitting pattern(IMAGE):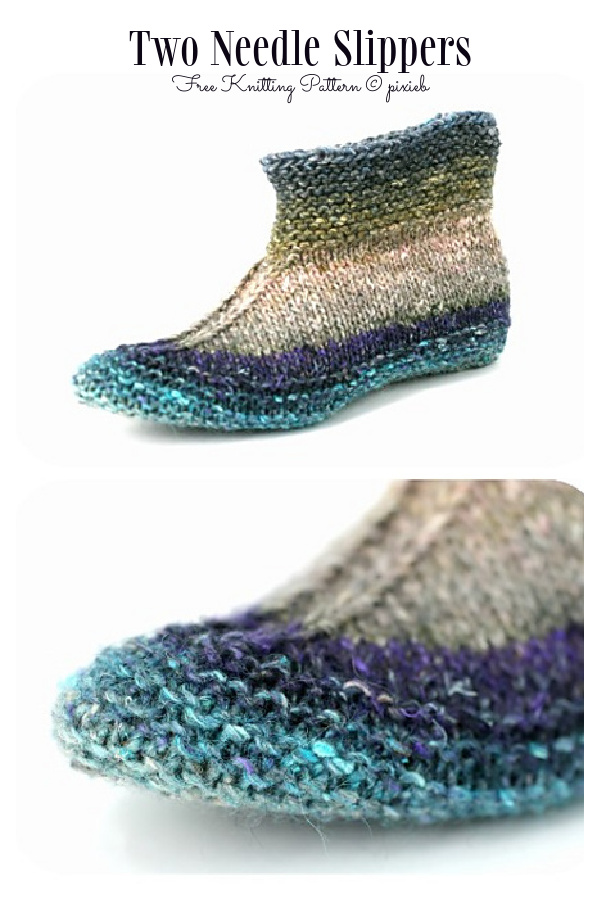 About 150 yards of Worsted or Aran yarn (IMAGE)
Size 5 needles for kids, size 6 needles for adults
Directions are for Children, with Adult sizing in parenthesis – ( and )
Notes – SSP is a slip as if to knit, slip as if to knit, purl the two slipped stitches together decrease. If this is too much for you, simply purl these two together through the back loops, without twisting or slipping.
Cast on 76 (86)
Knit 14 rows of garter stitch.
Decrease row 1 – K 35 (40), K2tog, P2, SSK, K 35 (40)
Decrease row 2 – P 34 (39), SSP, K2, P2tog, P 34 (39)
Continue working these two decrease rows, keeping the decreases on either side of the center 2 stitches, until there are 40 (50) stitches left.
Work 7 rows of garter stitch. For a fold down cuff, work additional rows. Bind off with a size 8 or 9 needle (keeps the cuff from being too tight) and seam back and sole.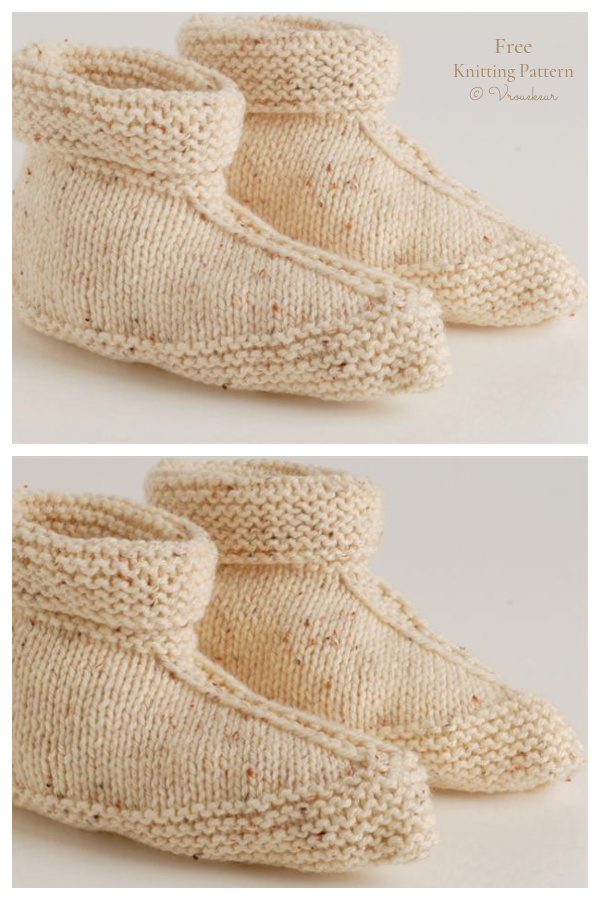 Click the link below for the FREE knitting pattern: